Boasting expansive west-facing views that stretch from McNeil Island to the Tacoma Narrows Bridge, this 4,442-square-foot custom-built beauty presents a rare opportunity! At every turn, views of the shimmering Puget Sound and majestic Olympic Mountain Range stretch on across the horizon, while amazing sunsets dazzle at dusk. Whether you're entertaining in well-appointed living areas or relaxing in bed, lovingly maintained spaces are yours to curate! Multiple viewing decks and a park-like outdoor setting promise even more possibilities. Located at 4426 Paradise Avenue W University Place, WA 98466 perched high on the hill above Sunset Beach and wonderfully close to Chambers Bay, shopping, dining, schools and more, this 4-bedroom, 2.75-bath residence is listed for $1,250,000.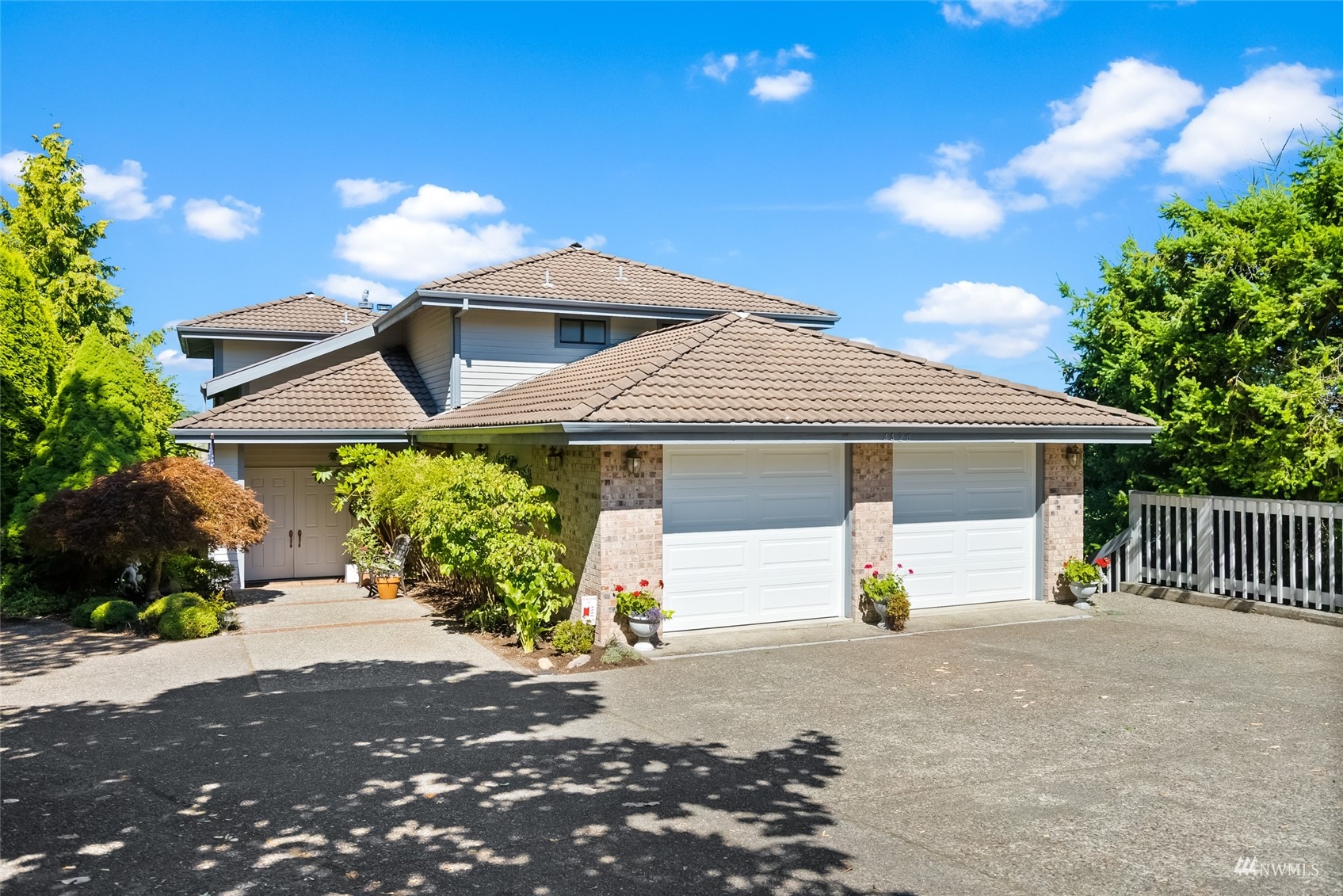 An expansive, inviting layout unfolds from the moment you step inside. Relax, gather, and entertain in the 2 living rooms—there's truly plenty of space to spread out whether you're hosting or simply enjoy the peace and quiet of home! One living room rests alongside the dining room, and here, large windows offer views of the water, while a fireplace anchors the scene and soaring wood-accented ceilings are ready to impress.
In the dining room, there's more than enough space for a full-sized dining set; serve up holiday feasts and homemade meals in style! Even more seating can be enjoyed in the bright kitchen's dining area; sip on your morning cup of coffee by the windows, and check out the view as you're preparing dinner! There's also direct deck access from here as well as in the living room, offering seamless indoor-outdoor living.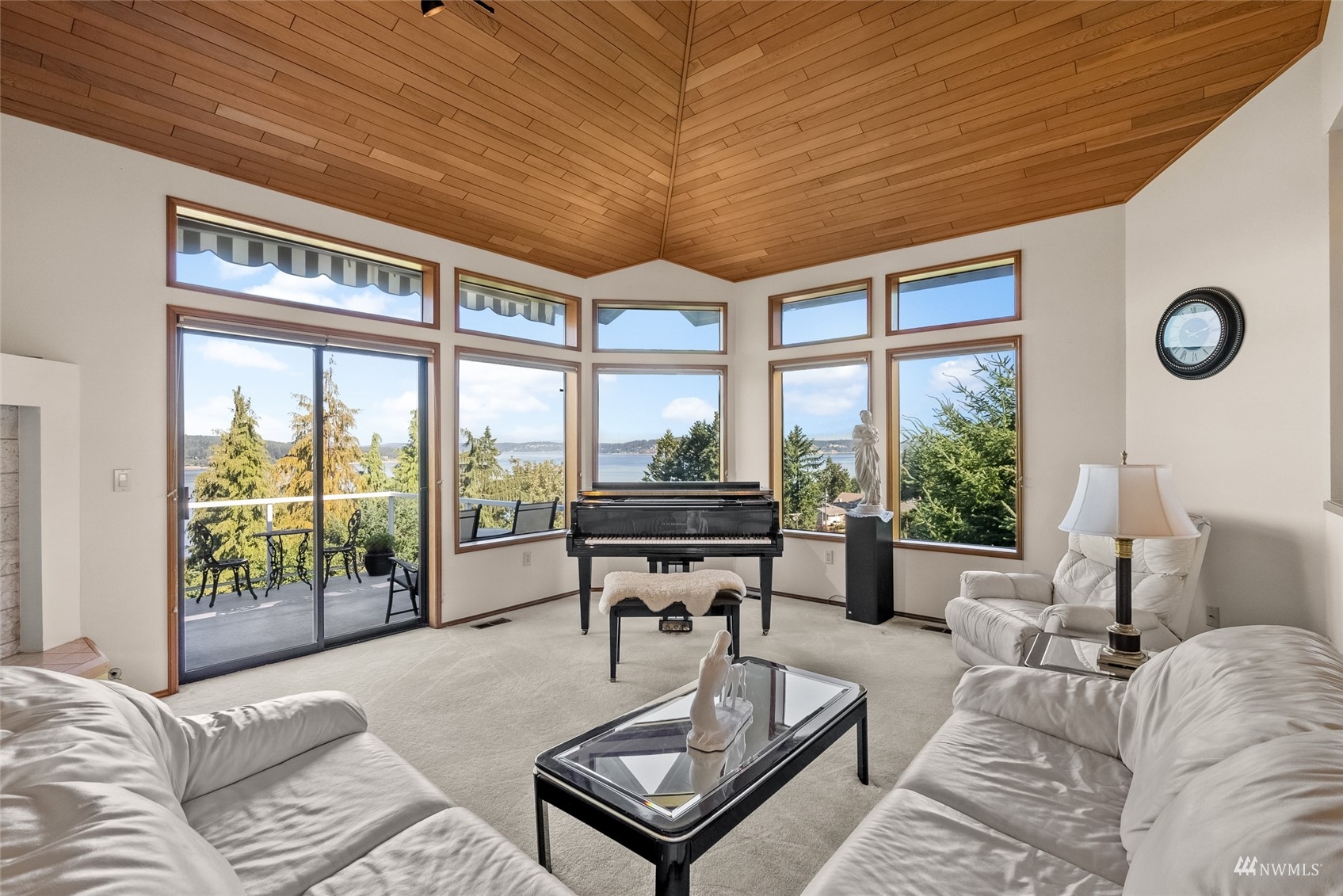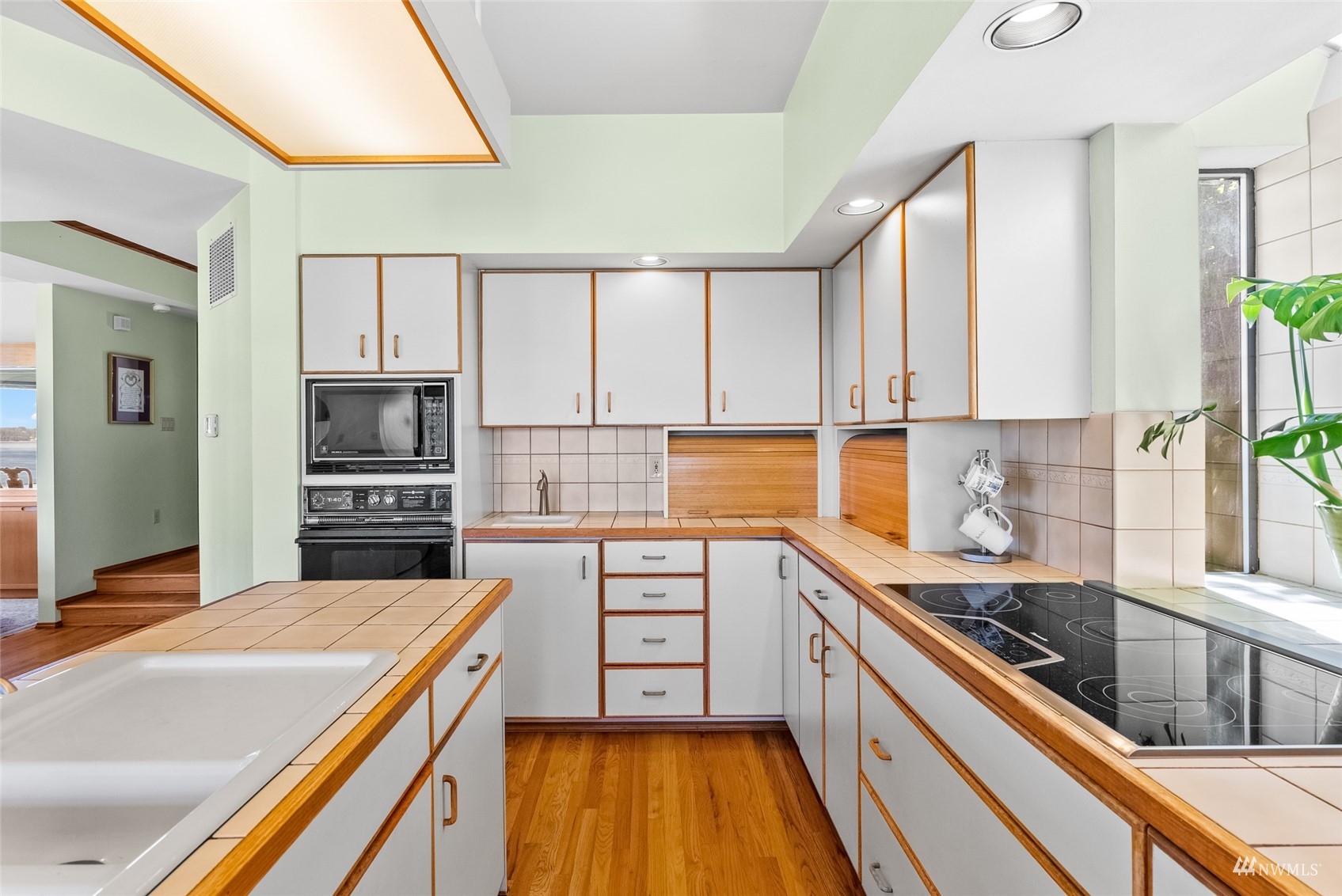 In this home's other living room, a traditional brick-accented fireplace is nestled in one corner, while another corner shows off views of the water alongside deck access. One of this home's top benefits is the fact that it offers ample square footage ready to be transformed to suit your unique wants and needs. For example, you could set up an entertainment center in the second living room to create an epic, laid-back hangout. And in addition to this home's 4 bedrooms, there are also 2 convenient offices, a versatile recreation/pool table/theater room, and even a jacuzzi room. Vacation-worthy amenities are all at your fingertips without ever having to leave the indulgent comfort of home!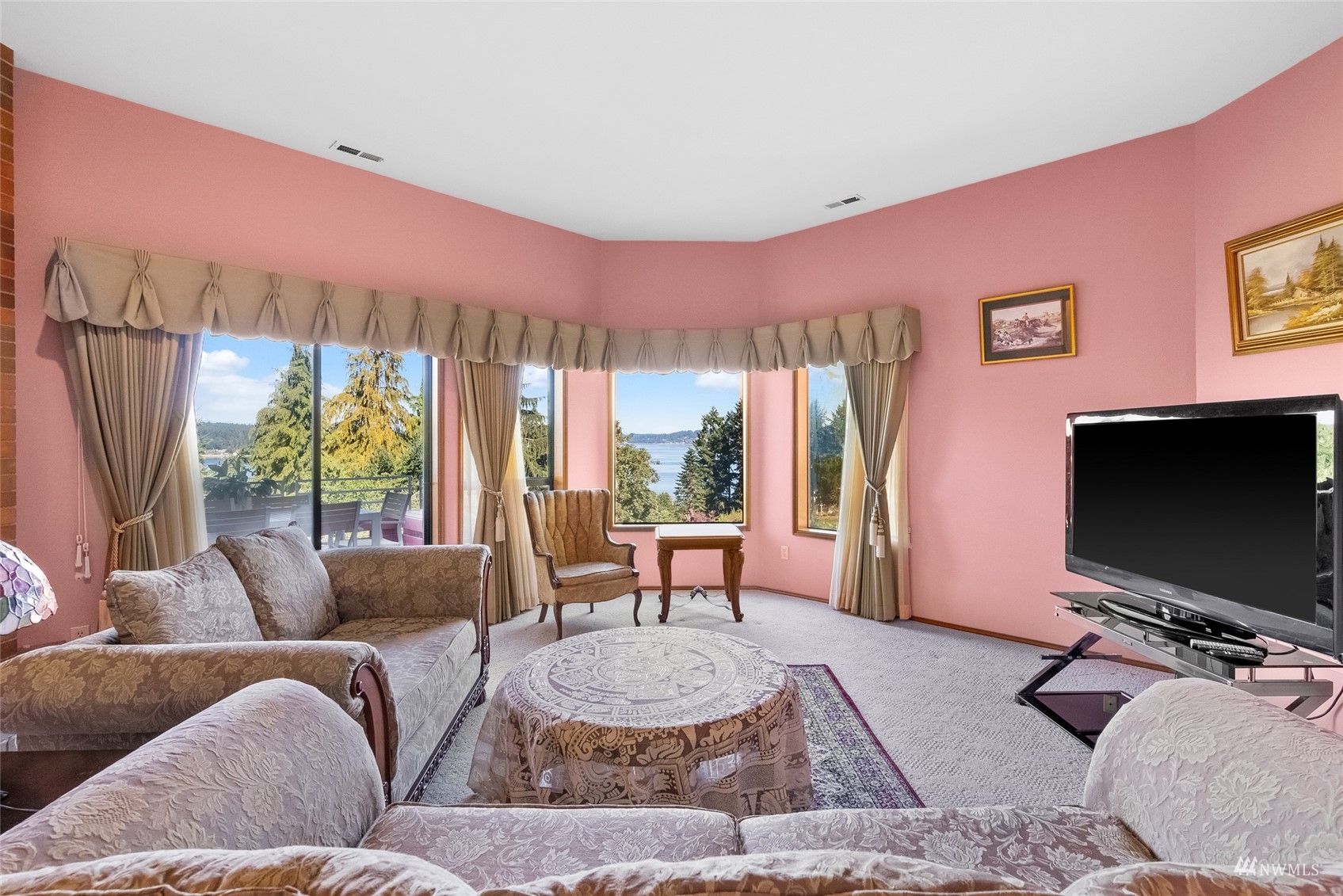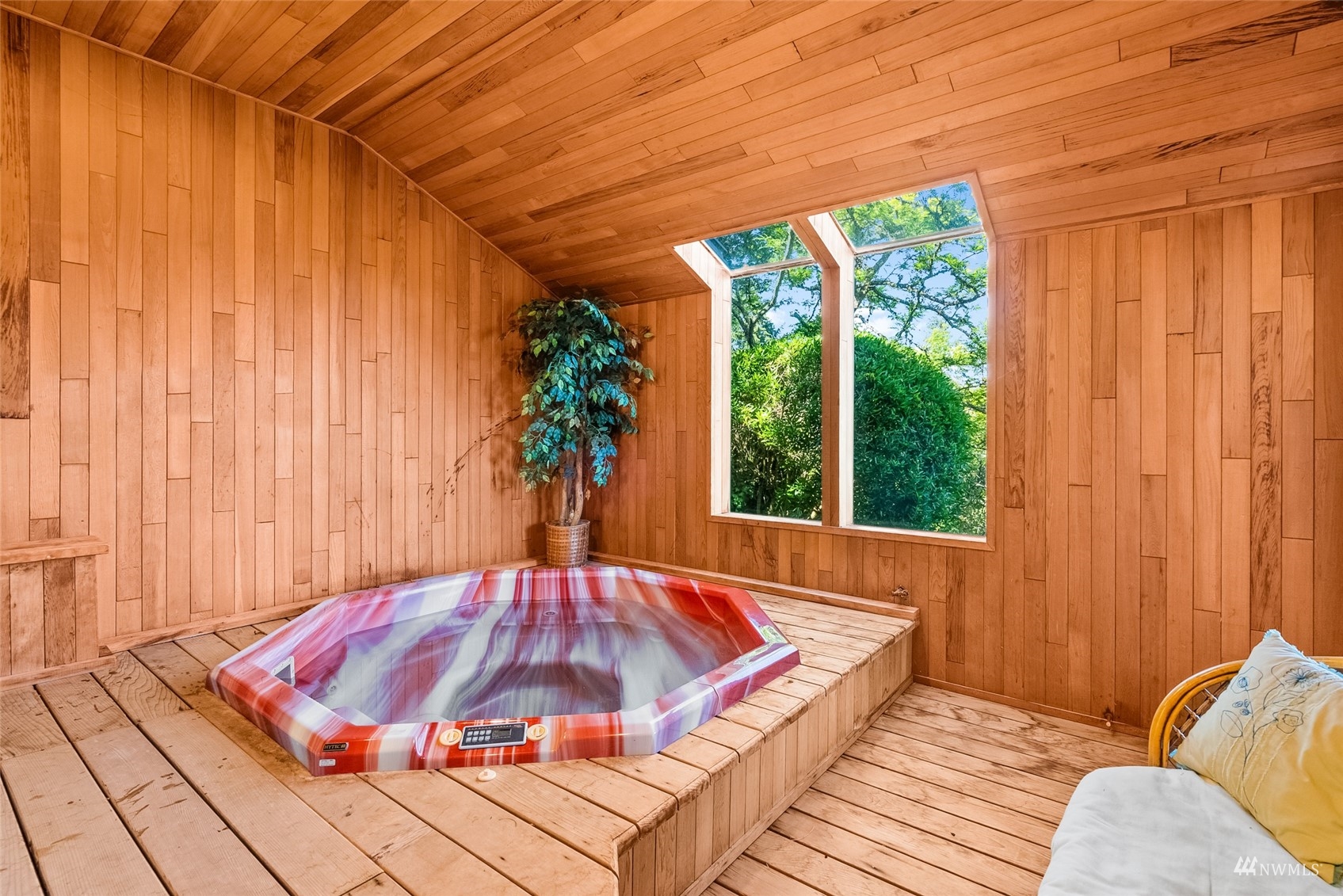 Lush, lovely, and low-maintenance landscaping surrounds this custom home, and multiple viewing decks create the sense that you're hanging out in a fabulous treehouse, high above it all! There is even an irrigation system to help keep the terraced garden areas looking green and gorgeous.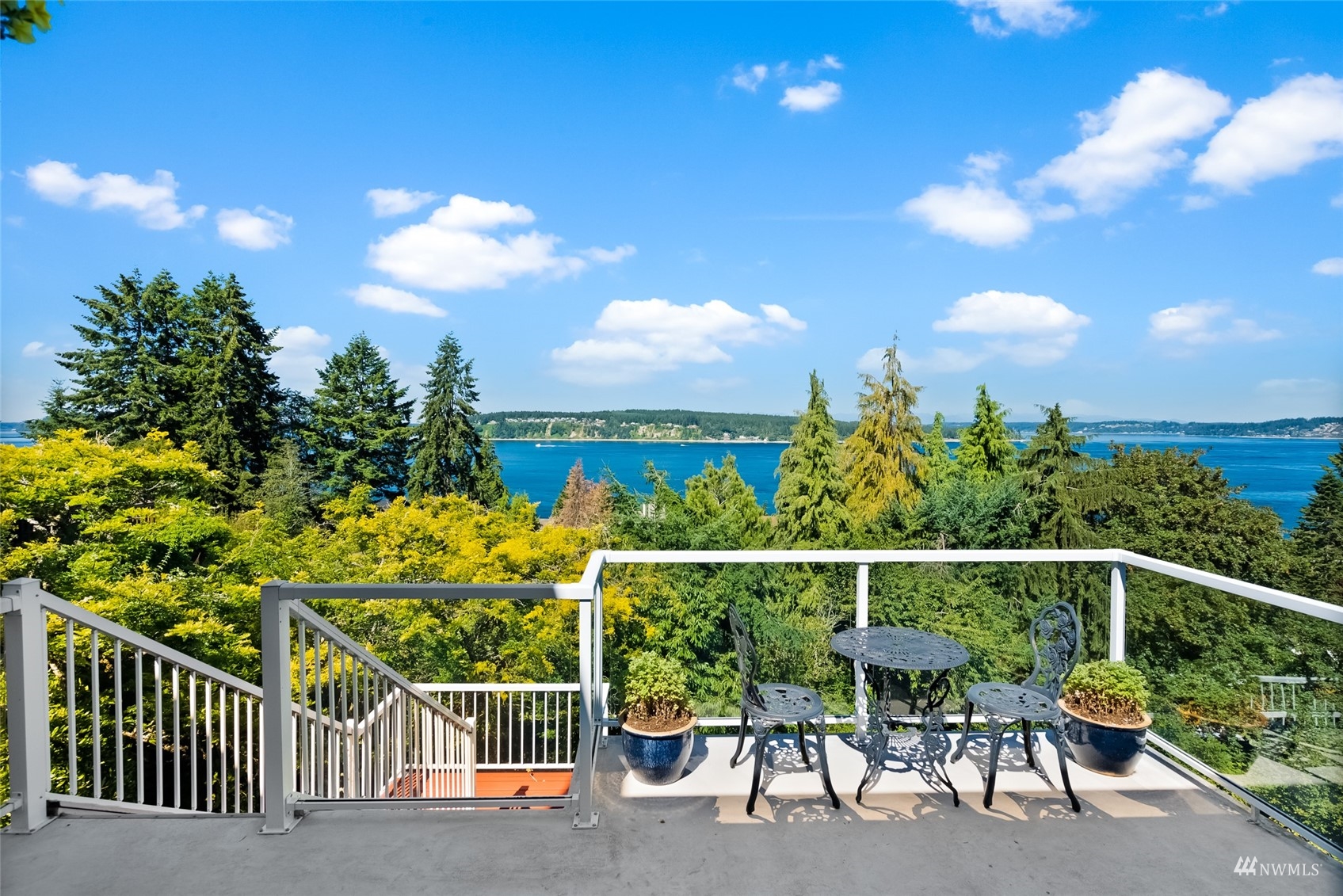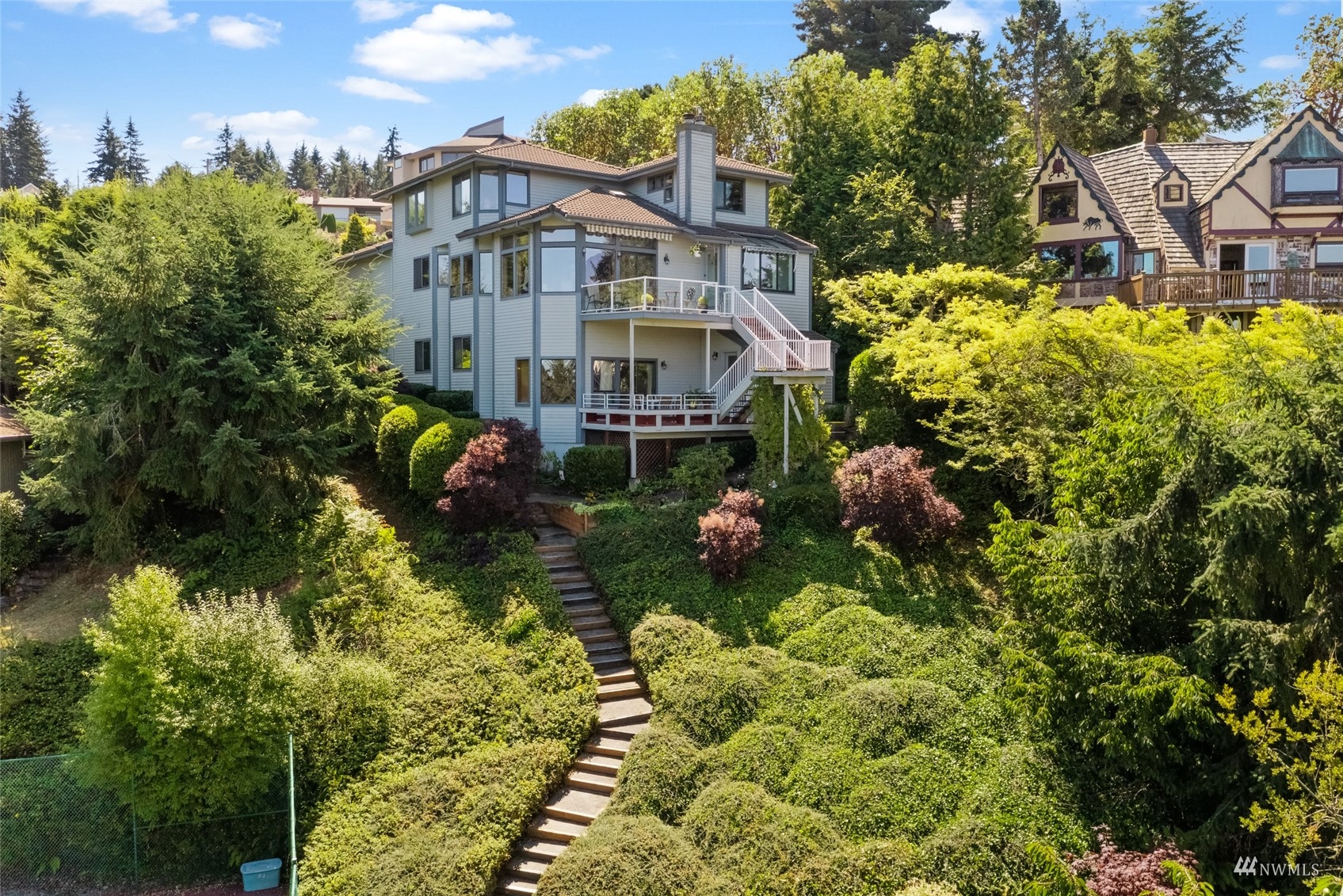 What's It Like to Live in University Place? 
At 4426 Paradise Avenue W University Place, WA 98466, you're merely blocks to the world-famous Chambers Bay Golf Course and all of its surrounding attractions, including a trail, beach access, and a playground. University Place schools are also merely minutes away, and when you need to run errands, you'll find a huge variety of amenities less than 10 minutes away. Places like Whole Foods Market, Safeway, Trader Joe's, and much more are all effortlessly within reach! 
Interested in learning more? Click here to view the full listing! You can also contact REALTOR® Peter Filmer online here or give him a call/text at (253) 312-2535!